i welcome any inquires
646.274.0931
noah@noahlandow.com

add or remove yourself from the mailing list
subscribe

current collections:
control (new)
ligament
branch
mech
irony

what to put where:
ears
necks
wrists
fingers
clothes
tables
keys

odds and ends:
last few pieces to join
past ponderings
it takes a team

navigate the store:
go straight there
review your basket
buy your basket
ask the oracle:
soldier bang
take aim at the tiniest enemies (dust bunnies, cicada shells). this little man has aim as perfect as his own silver helmet and boots.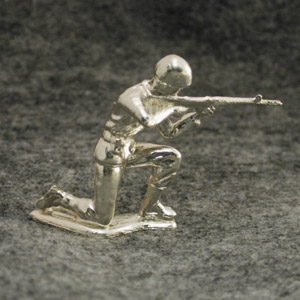 weight: 27.9 grams (.98 ounces)

item cost: $80
item number: 10120
added on 12/11/2003/16:12
do you have any questions, inquiries, lustful desires, comments, or criticisms (or orders to place, i should add)?