i welcome any inquires
646.274.0931
noah@noahlandow.com

current collections:
control (new)
ligament
branch
mech
irony

what to put where:
ears
necks
wrists
fingers
clothes
tables
keys

odds and ends:
last few pieces to join
past ponderings
it takes a team

navigate the store:
go straight there
review your basket
buy your basket
ask the oracle:
soldier radio figure
does he truly neither hear nor speak no evil? this sterling silver radio figure speaks to his mine-sweeping cohorts across the ether.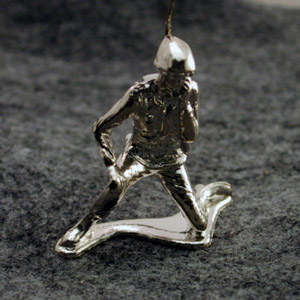 weight: 29.45 grams (1.04 ounces)

length: 5.1 centimeters (2 inches)

item cost: $75
item number: 10112
added on 01/01/2004/18:20
do you have any questions, inquiries, lustful desires, comments, or criticisms (or orders to place, i should add)?