i welcome any inquires
646.274.0931
noah@noahlandow.com

current collections:
control (new)
ligament
branch
mech
irony

what to put where:
ears
necks
wrists
fingers
clothes
tables
keys

odds and ends:
last few pieces to join
past ponderings
it takes a team

navigate the store:
go straight there
review your basket
buy your basket
ask the oracle:
brass section crossed
smooth, not-quite-intersected lines and original numbers wed religious iconography with mundane plastics, weekly football... uncommonly common art.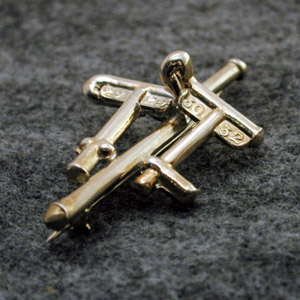 custom-made for a special someone. apologies, but not available for purchase.
item number: 10133
added on 01/01/2004/18:32
do you have any questions, inquiries, lustful desires, comments, or criticisms (or orders to place, i should add)?