i welcome any inquires
646.274.0931
noah@noahlandow.com

current collections:
control (new)
ligament
branch
mech
irony

what to put where:
ears
necks
wrists
fingers
clothes
tables
keys

odds and ends:
last few pieces to join
past ponderings
it takes a team

navigate the store:
go straight there
review your basket
buy your basket
ask the oracle:
nubbin big head
while simplicity and destiny cavort:
i am an empty bowl. go begging with me and find simplicity. i am a full moon. i am a fragment of music, the note so perfect it congealed as it left the blind manís violin on the train. what am i?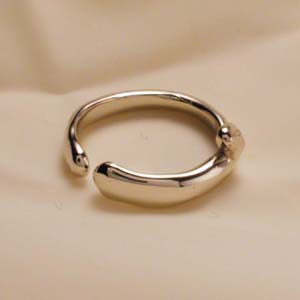 weight: 3.41 grams (0.1 ounces) in sterling silver

item cost: $100 in silver, $300 in gold. available in a variety of golds, including rose, white, and yellow. please inquire.

image shown is in 18k white gold.





for other nubbins, see also flat head and slim head.

item number: 10002
added on 11/24/2003/16:21






do you have any questions, inquiries, lustful desires, comments, or criticisms (or orders to place, i should add)?